Property Management Orlando Florida
We Will Manage Your Orlando Rental Property
Protect Your Investments and Maximize Your Rent Revenue.
If you own an investment property, whether a house or condo in the Orlando Area that you want to have it rented quickly we can help.
Finding quality tenants that you can keep happy can be difficult and do you really have the desire or time to be a landlord? That's where O-REO Property Management comes in.
If you are in need of immediate assistance in answering your property management questions, call TODAY: (407) 247-8559.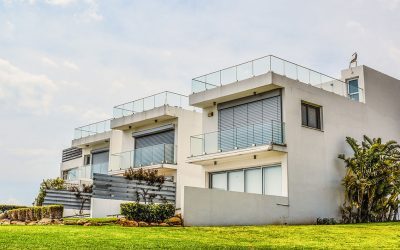 What we do as your Florida Property Managers: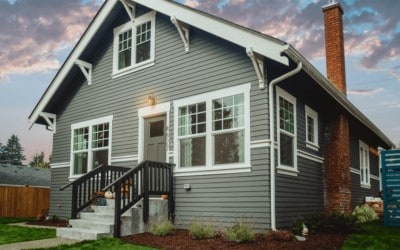 Prepare and Resolve Any Property Issues (cleaning,repairs,pain)
Advertise The Property
Answer Calls from prospective tenant
Show Your Property
Do a thorough application for each tenant
Background and criminal checks and income verification
Prepared Lease Signing
Give a move in walkthrough before tenant takes possession of the property
Full Maintenance and service repair during the lease period
Collect Rent
Assist in need of eviction ( This is Rare, but does happen)
Account for all funds
Move Out Client Walkthrough
Locate new Tenant and Repeat!
Benefits of using O-REO For Property Management
A Combined 75 Years of Real Estate Experience, at O-REO our wealth management team has the staff and the systems in place to care for your property the way you would expect as if it were our own.
We help you hand over the time consuming stressful responsibilities that come with being a landlord.  All while giving you the confidence that your property is in the right hands.
We specialize in the Orlando real estate market. And we know what it takes to get and keep a home here rented. We manage several hundred properties in the Central Florida area, from single family homes to multi family units.
Marketing Makes the Difference
Every day that your investment property sits vacant it costs money, and rental properties don't rent themselves.  Within a month or two you could be in a negative monetary position if you don't get it rented quickly.
O-REO Property Management will pre-qualify your tenants. Some property management companies don't even actively market your property.  O-REO actively markets your property in ways you may not be familiar with. It's not enough these days to simply place a sign in a yard sit by the phone and wait for someone who is qualified to rent your home.
CONTACT OUR MANAGEMENT TEAM TODAY.
We use an aggressive e-marketing strategy combined with the traditional MLS tools and signage.  Your property will be actively getting massive amounts of exposure to generate potential renters and cash flow.
Also, what makes us different is our management team actually answers the phone and is available to show properties when needed because we realize what it takes to find the right tenants.  WE WILL RENT YOUR HOME!
Get the Most Rent Possible Out Of Your Investment
We understand that pricing your property correctly is key.  We also understand neighborhoods in Orlando inside and out as well as what the market can bear.  We analyze rental data daily, and help each client create a plan to get the most rent possible for your home.
Our team members at O-REO Property Management are well versed in the real estate market and leasing negotiation.  We maximize your profits by building massive perceived value for your property that goes well beyond the showing of your home.
You Want Good Tenants and That's Our Highest Priority
We have all heard the horror stories around nightmare tenants.  Whether it was for non payment or not properly caring for a property.  At O-REO Property Management, we start with finding quality tenants first, so we can avoid any potential issues down the road.
We spend a good amount of time getting prospects and showing the property rather than just renting to the first person who calls us.  We take time with thorough applications and getting to know the prospects.

We have extensive background and credit checks that help us find the best tenants.  We pride ourselves in rarely having to ever evict a tenant because we put the time in up front to avoid these issues from happening.
We Help To Protect the Value of Your Home
It's important to note that we recognize that if a renter does not maintain your property, that the home value can decrease.  Having costly repairs or receiving a lower selling price than what your home is worth is not an option.
Our O-REO team helps ensure your property is properly cared for. We find the first step is to deliver a property to a new tenant properly clean and ready for lease.  Showing the new tenant how you care about the property will set the tone for how they care for it too.
We make the new tenants aware from day one that they can contact us at any time if maintenance situations arise.  We let the new tenants know just how hands on of property managers we are and we do a complete walkthrough of the property to clearly document the condition.  We make ourselves approachable, available, and we take action when issues arise. This way small issues never become large ones.
O-REO Property Management Pricing
Call us now and ask how we will:
Protect You and Give Peace Of Mind 

WE SAVE YOU MONEY ! 

Provide you with a STRESS FREE Solution and Process

We pick up the phone and are available 7 Days a week.
CONTACT OUR MANAGEMENT TEAM TODAY.